Yorkshire's leading alloy wheel supplier and repair centre, based in Doncaster, specialising in complete alloy wheel supply and refurbishment.
Welcome
We are the leading alloy wheel supplier  in Yorkshire. We can also repair and refurbish any type of alloy wheel but we particularly specialise in powder coating, diamond cutting and factory finishes. Whether you are looking to repair a minor scratch or a heavily damaged alloy wheel our highly skilled technicians will get any wheel back to showroom condition. We can also supply Tyre's. You can book online quickly and easily using your cars registration number or Tyre size. With fitting and balancing included, you can find cheap Tyre prices on known and trusted brands
Check out our recent work or get in touch to get started!
A free initial consultation

Free pickup and delivery (available on request to trade customers)

A same day service (pre-booking is required)

Wheels removed from vehicle, tyres removed, old weights and valves taken off

All paint is chemically removed

Each wheel is shot blasted, any corrosion removed

All curb marks removed

Wheels painted by powder coating

Finally tyres refitted, balanced and attached to your car
Free Consultation
We will arrange a free initial consultation with you at our open door workshop. Here we will listen carefully to your exact requirements and ensure that you are happy throughout each stage of the process. As experienced alloy wheel refurbishment specialists, we will also assess the condition of your wheels before we undertake any work.
Full Understanding
During the consultation you will also get an insight to what we do and we will ensure that you fully understand the processes that we use for alloy wheel refurbishments. We believe in offering our customers the best and we will not send out any work unless we are completely satisfied with it ourselves.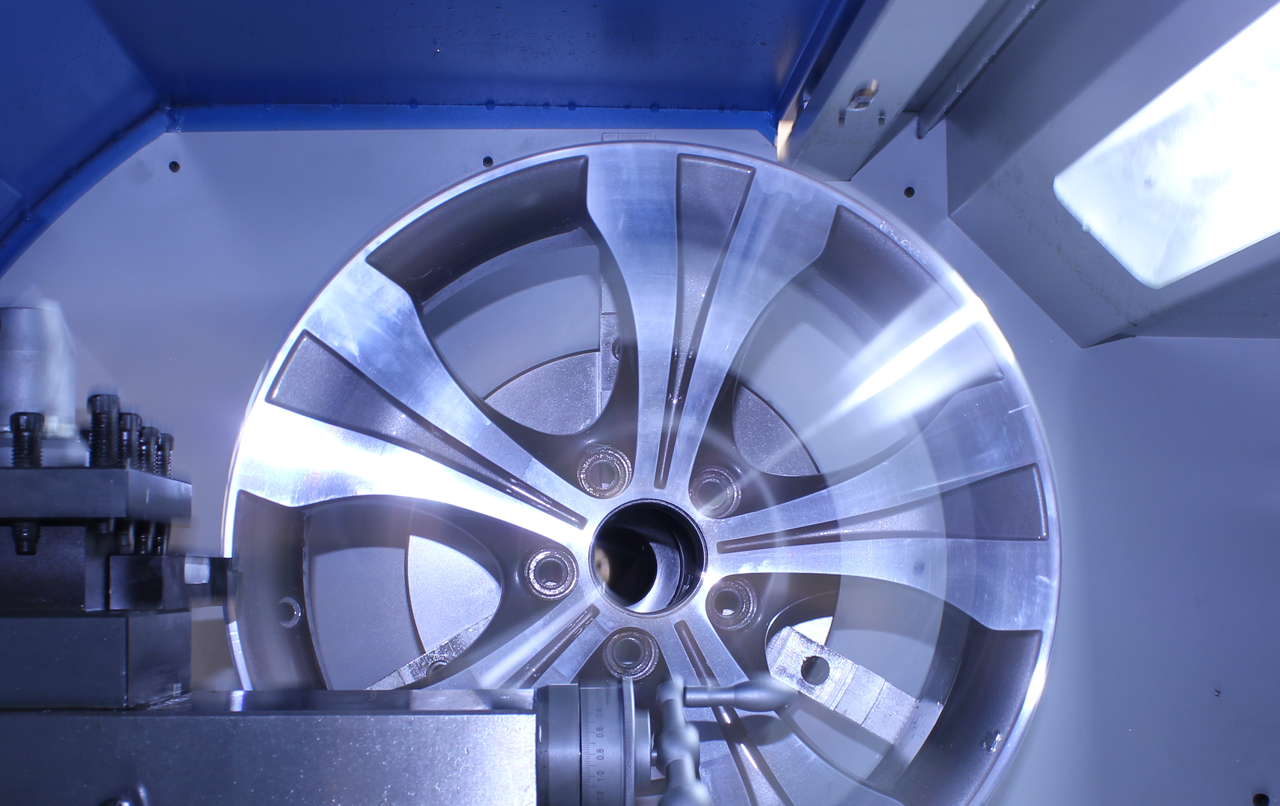 Diamond Cut
A small part of the alloy is machined off to create the finish. It is then lacquered to prevent corrosion.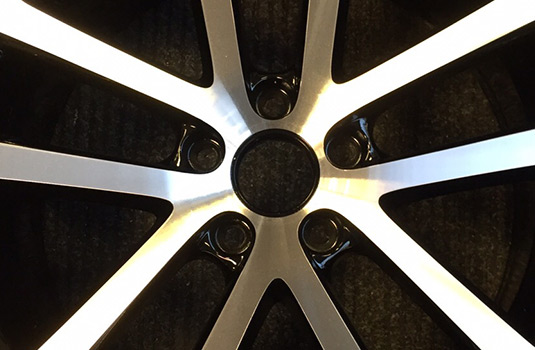 Powder Coated
The diamond cut alloy can be customised to any colour you desire using our revolutionary powder coating process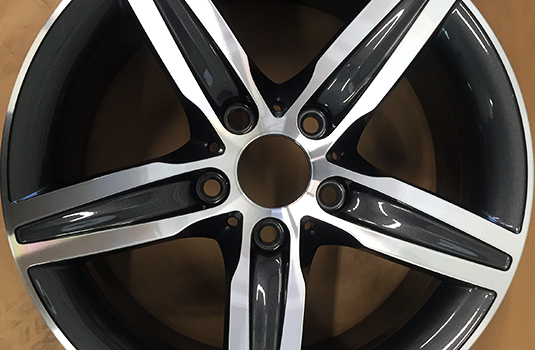 Factory Finish
The alloy surface is now highly reflective and aesthetically pleasing to the eye.
Powder Coating

A type of coating that is applied as a free-flowing, dry powder. The coating is typically applied electrostatically and is then cured under heat to allow it to flow and form a "skin". It is used to create a hard finish that is tougher than conventional paint

State of the art

Wheel and leaverless tyre machines guaranteed not to mark your wheel plus CNC machine with highly trained technicians.

Welding

Welding services for any repairs mild/stainless steel.

Pickup & Collection Service

We offer a collection service for your wheels direct from your home or workplace.
Tyre Service

We can help you find the correct tyre size, quality and fitting to suit your personal needs. Want to order your own? Deliver them to us and we can fit the new tyres after repair work has been completed.

Wheel Straightening

We will straighten wheels that have been flat spotted or the rims have been bent this usualy happens by hitting pot holes or curbing the wheels

Wheel Balancing

Wheels that are not balanced or are out of balance generally produce a vibration that is uncomfortable to the driver and results in premature wearing of tyres, suspension and steering components.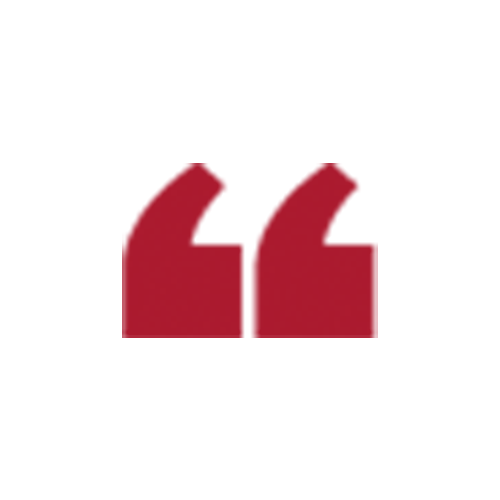 As I work within the motor trade I have used scuff medics over the last few years to repair and re-design numerous alloy wheels. Their work is to the highest standard and I would definitely recommend them to anybody who is looking to have their wheels repaired, re-designed or colour changed.
Adam Scott - 25th June 2019
The most important thing to us is creating a product our customers love.
We have a passion for creating a high quality product that not only you are proud of but we are too. Each member of our team has many years of industry experience that shows through and through with everything we produce.
Hope Phillips
"..Great service & very professional . Tyre looks great thank you ! Will 100% recommend.."
Glyn Smith
"..Excellent service, can not fault them. Wheels are looking brilliant.."
Jamie Quilter
"..Highly recommend, brought my alloys in for repair and was turned around super quick... top quality work all round.."
Services
Services provided by Scuff Medics.
WHEEL REFURB
Professional Refurbishment

Wide Range of finishes

Drive in or drop off service

2 day turn around available

Free Written quotations available

Insurance Approved
DIAMOND CUT
Diamond Cut

Wide Range of finishes

Drive in or drop off service

2 day turn around available

Written quotations available

Insurance Approved
SPECIAL TRADE PRICES
Just Ask
Car or wheels only pick up

Drive in or drop off service

Insurance work
Potholes & Kerb Damage
If you have recently hit a kerb or pothole causing buckles and flatspots on your alloys, we can straighten your wheel for you and get you back on the road.
WHEEL STRAIGHTENING
Just Ask
Professional Refurbishment

Drive in or drop off service
Talk to the Medics
Feel free to contact us for any enquiries, if you have any questions about our work.
Telephone
07818 508813 (Wes)
Email
Facebook
Address
Cheswold Ln
Doncaster
DN5 8AR